Blog
Annah Mac- Celia
Music Video
Sony Music recently asked me to make a music promo for Annah Mac's latest single 'Celia'. They wanted to keep the video looking fresh and vibrant, with a fun feel. Ben Ruffell my DOP and I kept with our a quirky look using a lot of lens flairs, and a bit of a retro feel.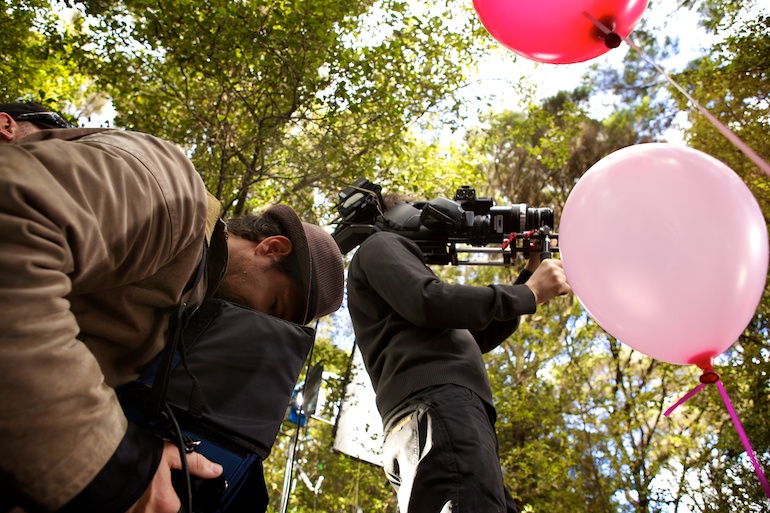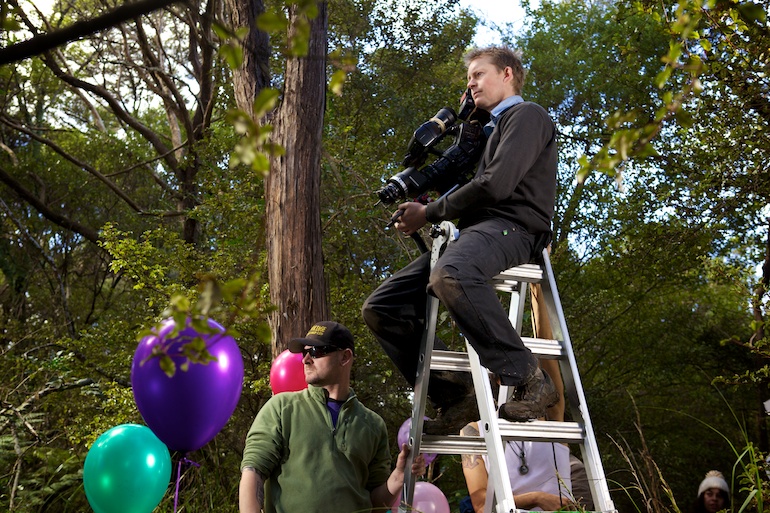 We achieved this by using Nikon lenses, shooting on a Sony EX3 with Letus lens adaptor and recording at a high bit rate to a NanoFlash.
Ben used Spencer Locke-Bonney as his Gaffer and the lighting setups were pretty straight forward. Ben's assistant Oliver Cross shot the band on the bicycle and playground shots on a  Canon 5D Mark II, Oliver also took these behind the scenes shots.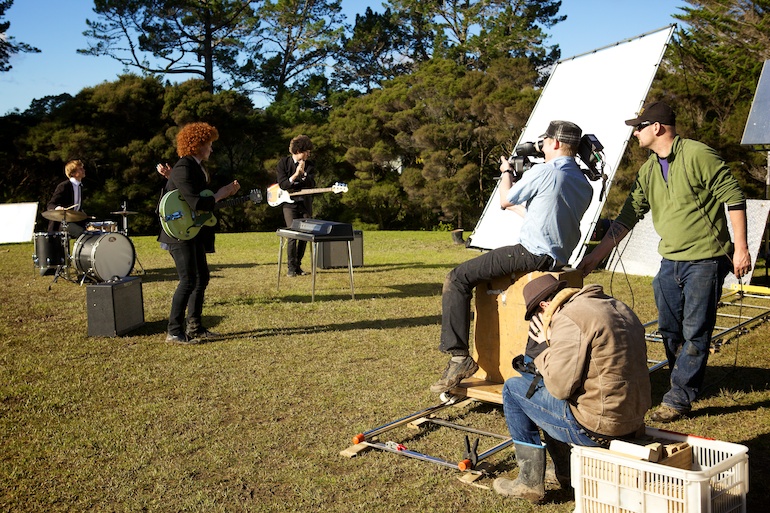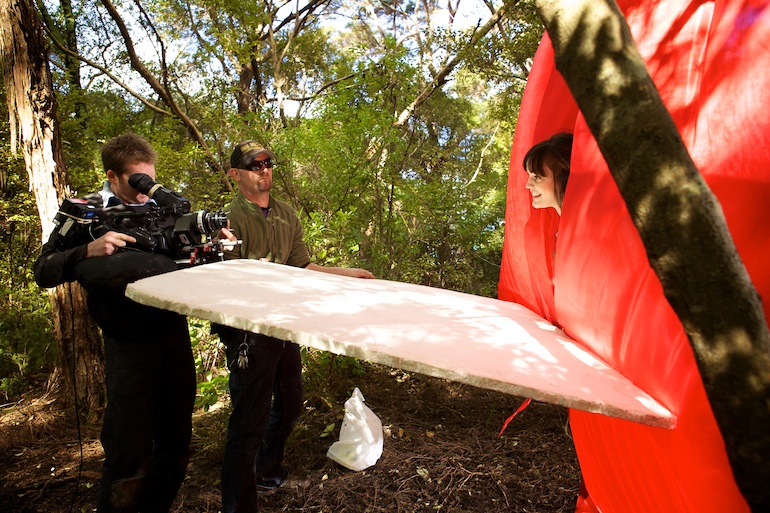 The video was edited by Paul Wedel in Wellington and graded by Andrew at ToyBox.
Channel Four came along and made a small Behind the Scenes piece- click to view.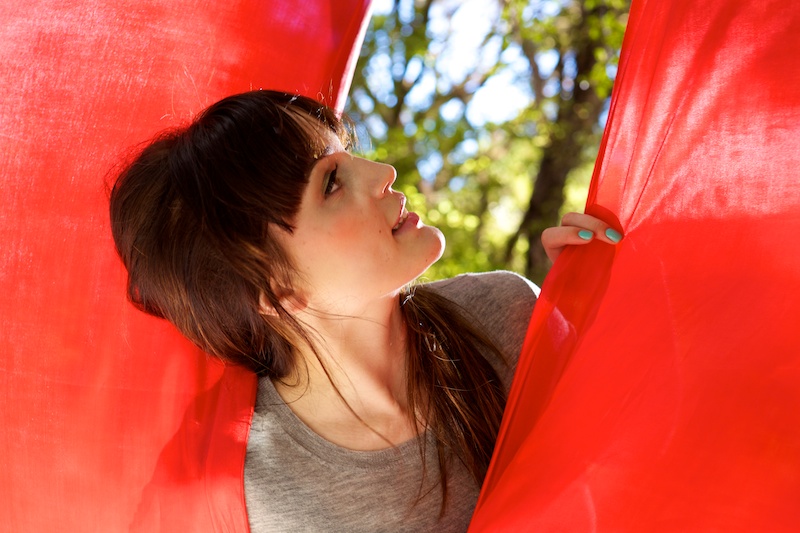 The clip and Annah's album have just been released, and it's receiving very positive reviews.
"I worked with Darren and WhiteHorse Productions recently on a music video for one of our wonderful new local artists. Darren came up with a great concept that was able to be executed incredibly effectively.
It resulted in my favourite video we had made with this artist. The video was beautiful and exactly how we had imagined it to be. Darren has a natural gift behind the camera and a wonderful eye for beauty.
I couldn't have asked for anything more from the production." Tori Holmes- Sony Music Entertainment